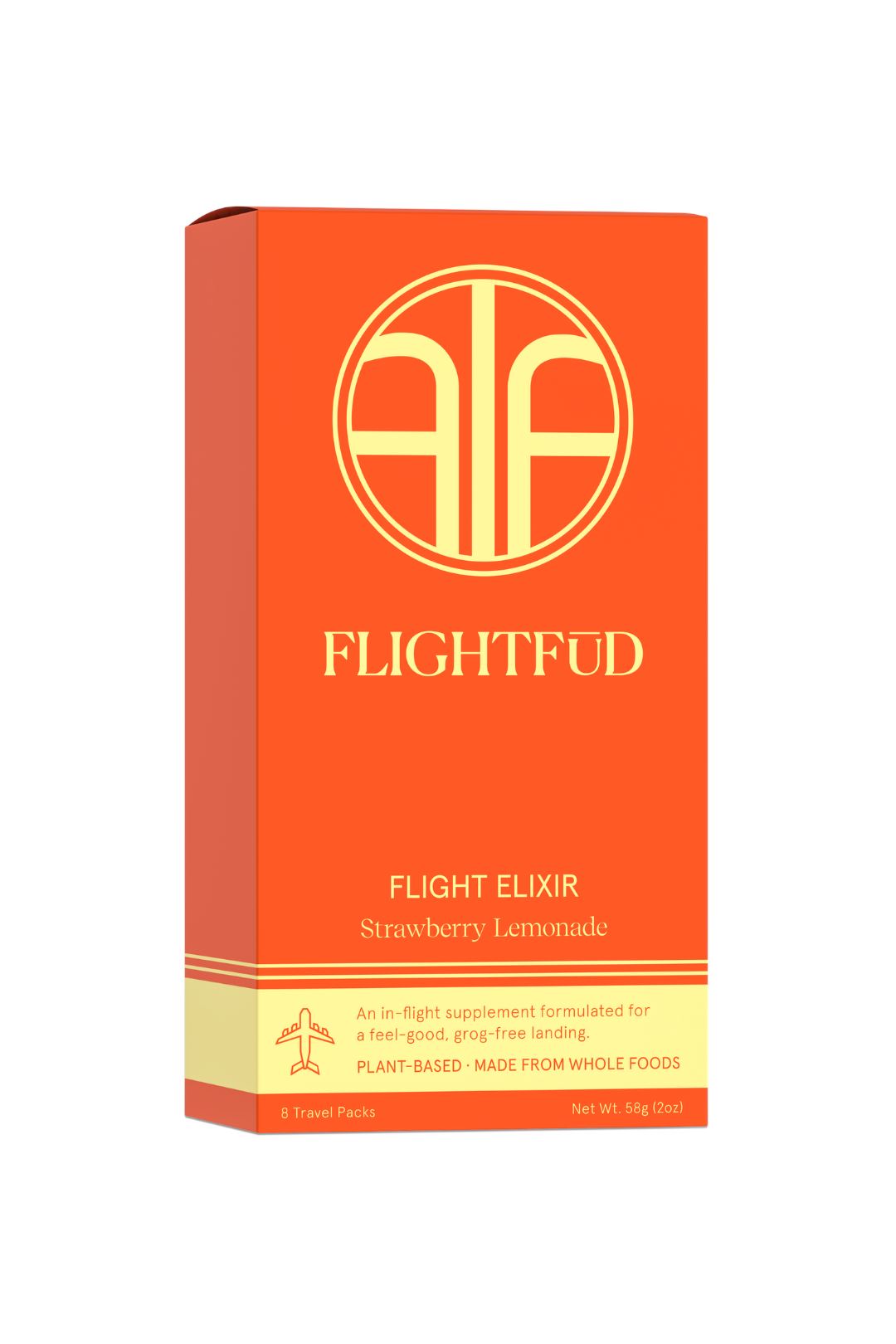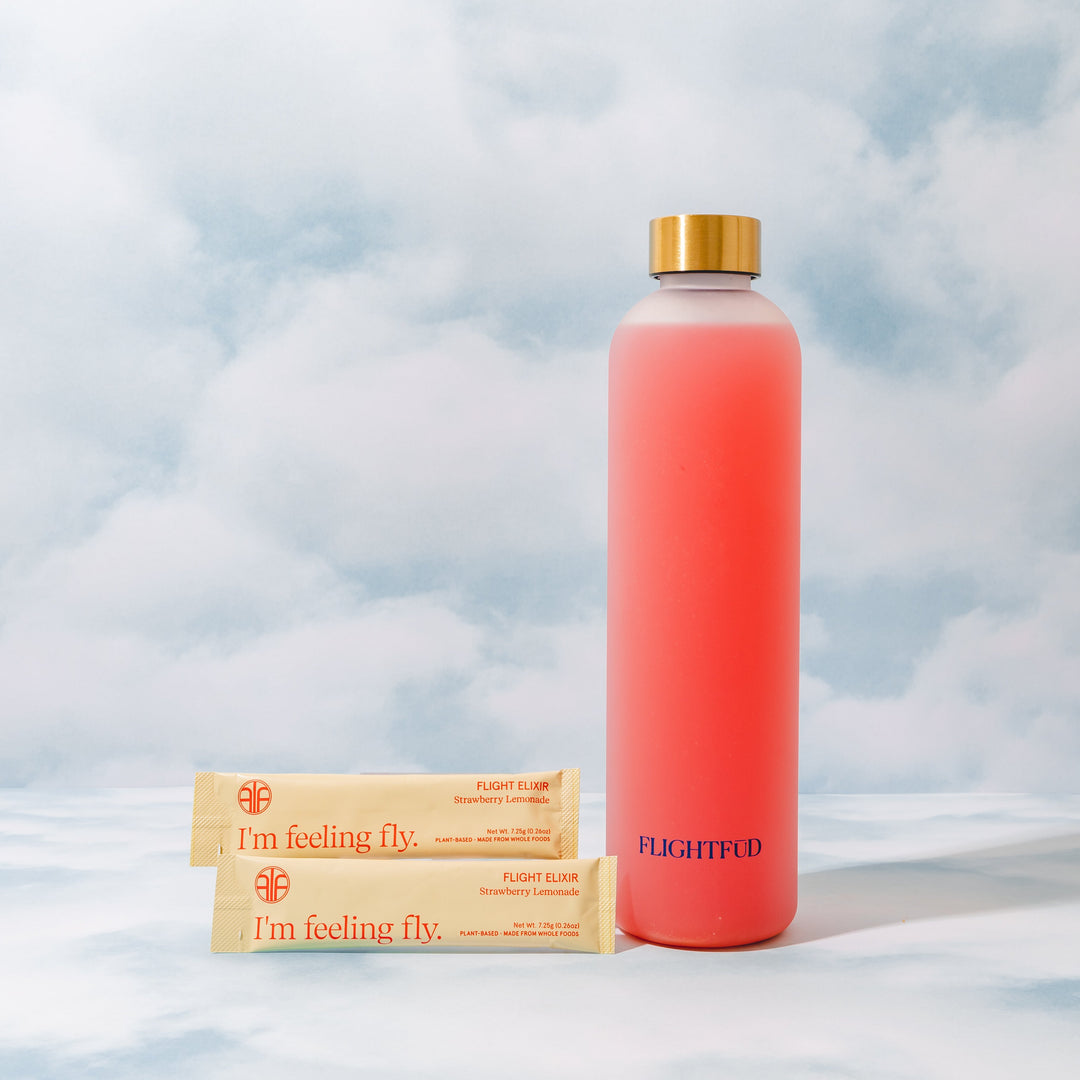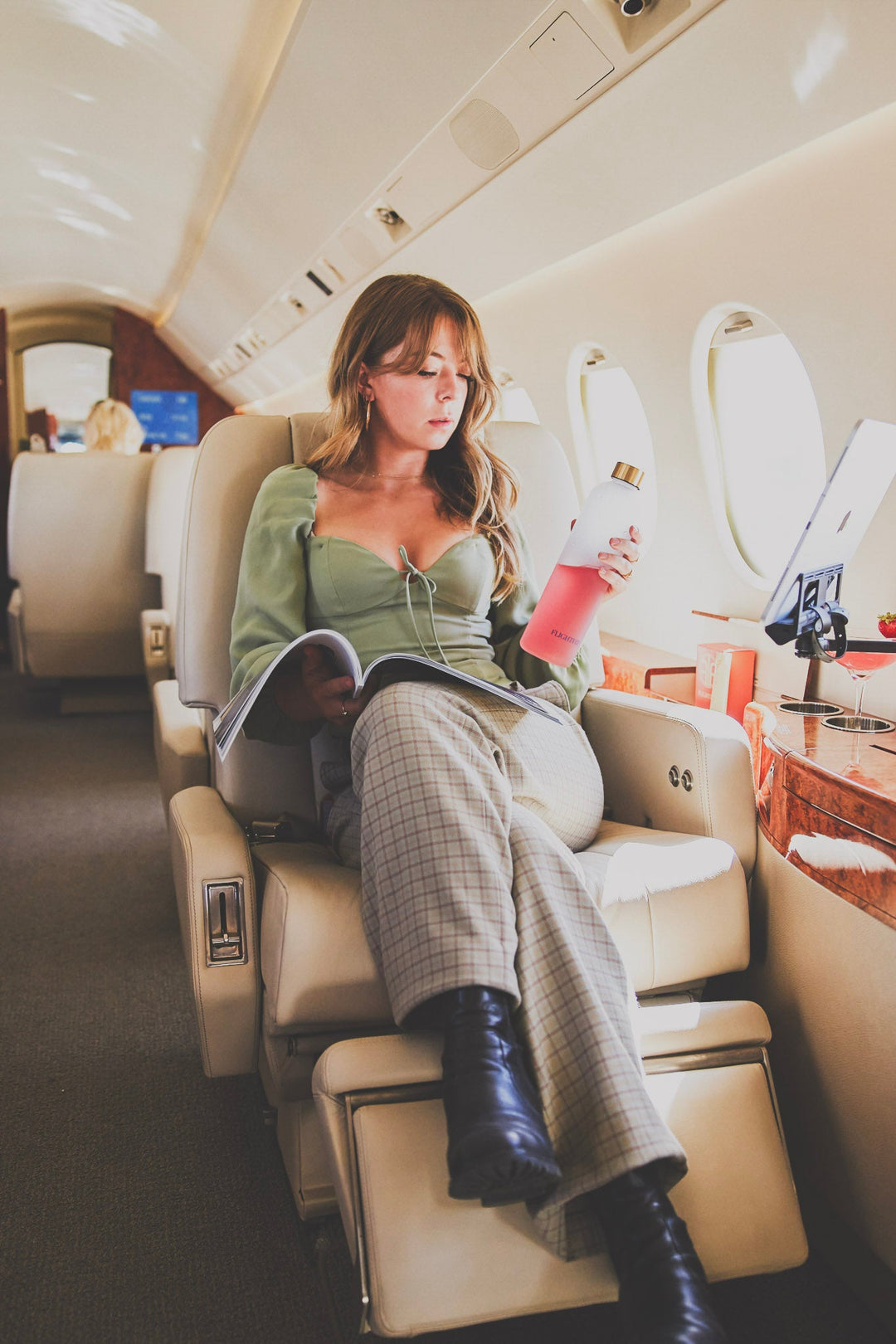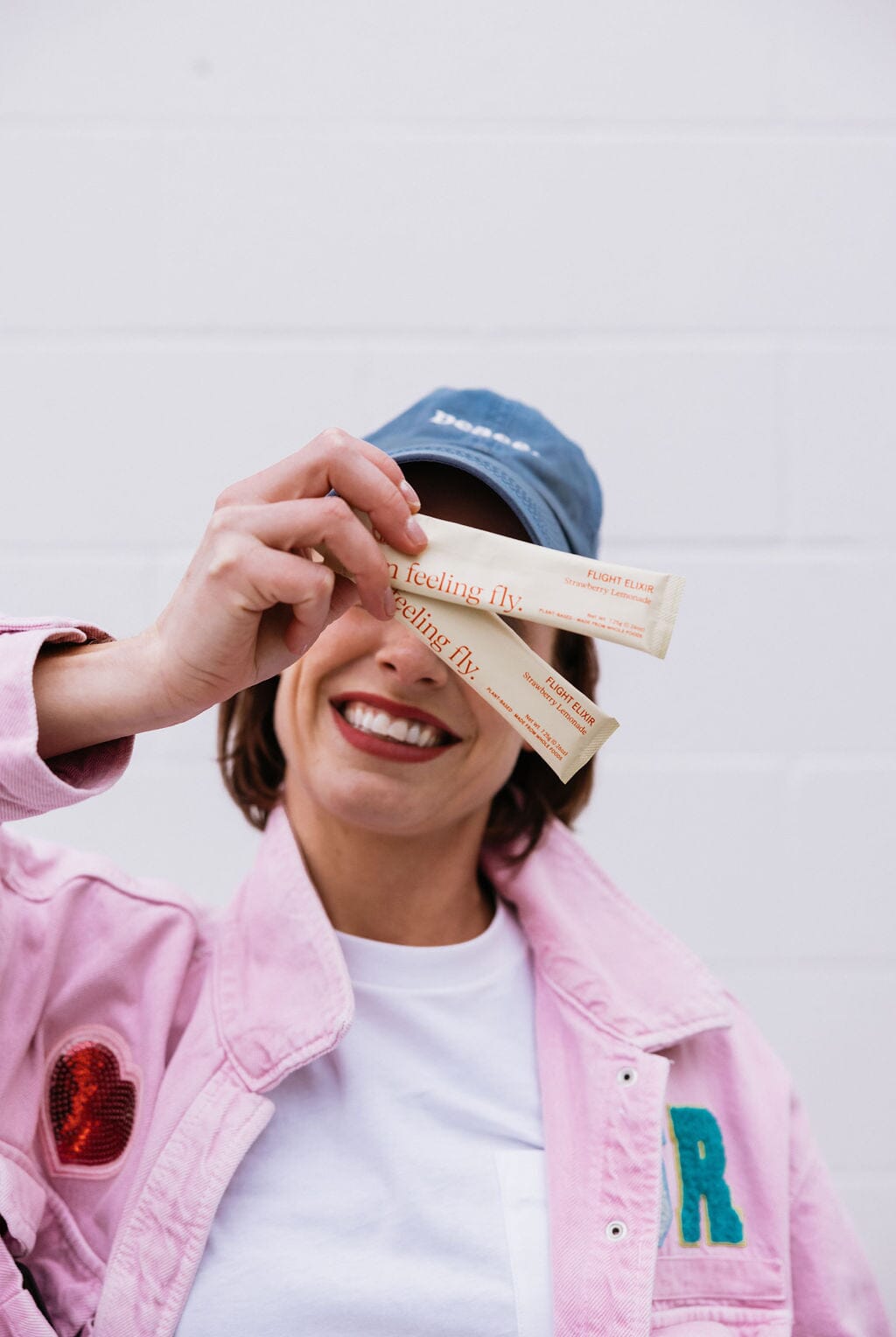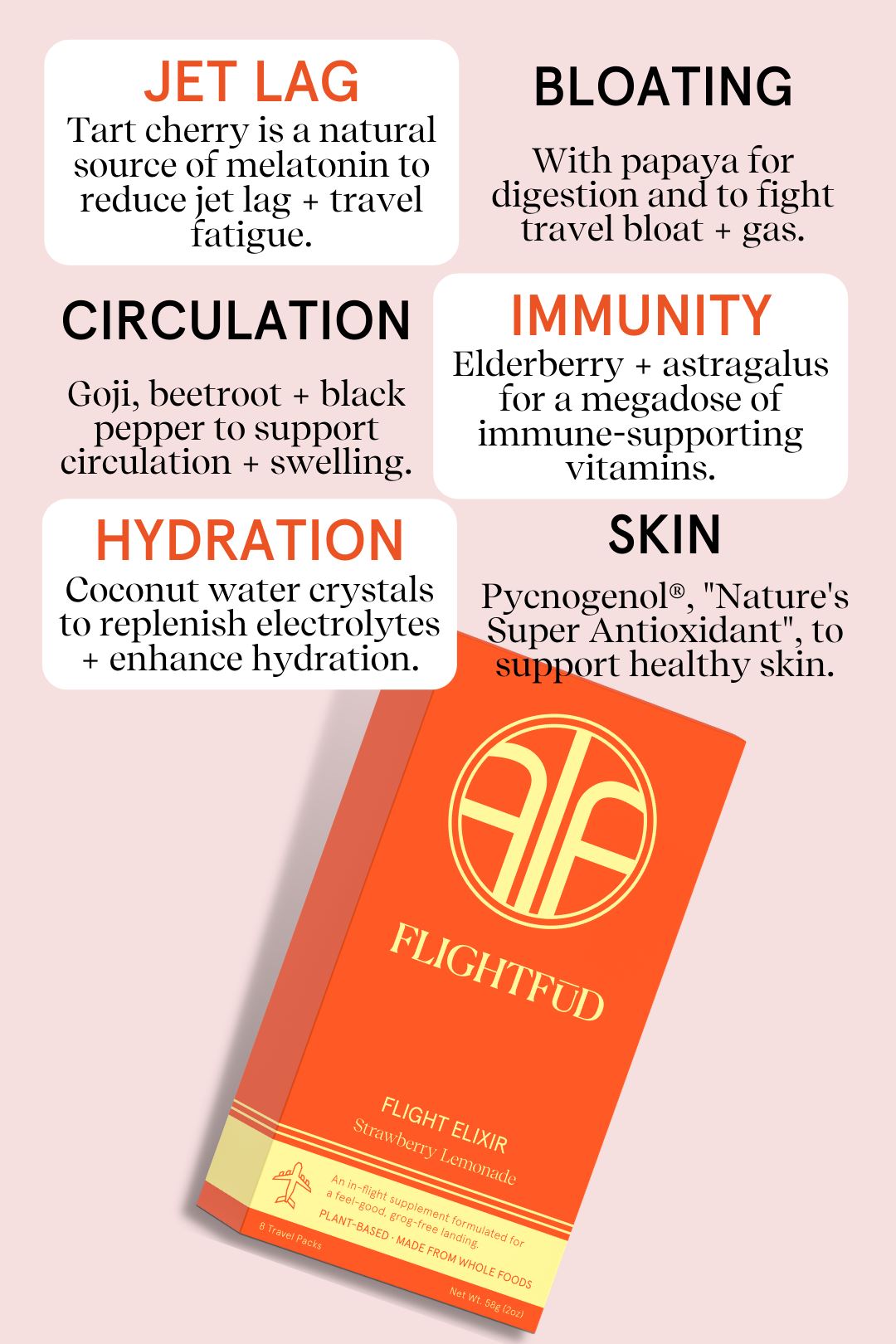 How to Use FLIGHT ELIXIR
1. Pour 1 sachet of Flight Elixir into as much or as little water as you'd like.
2. Shake, shake, shake to mix.
3. Sit back, sip, and enjoy your flight.
*We recommend to drink 1 sachet for every 4 hours of flying.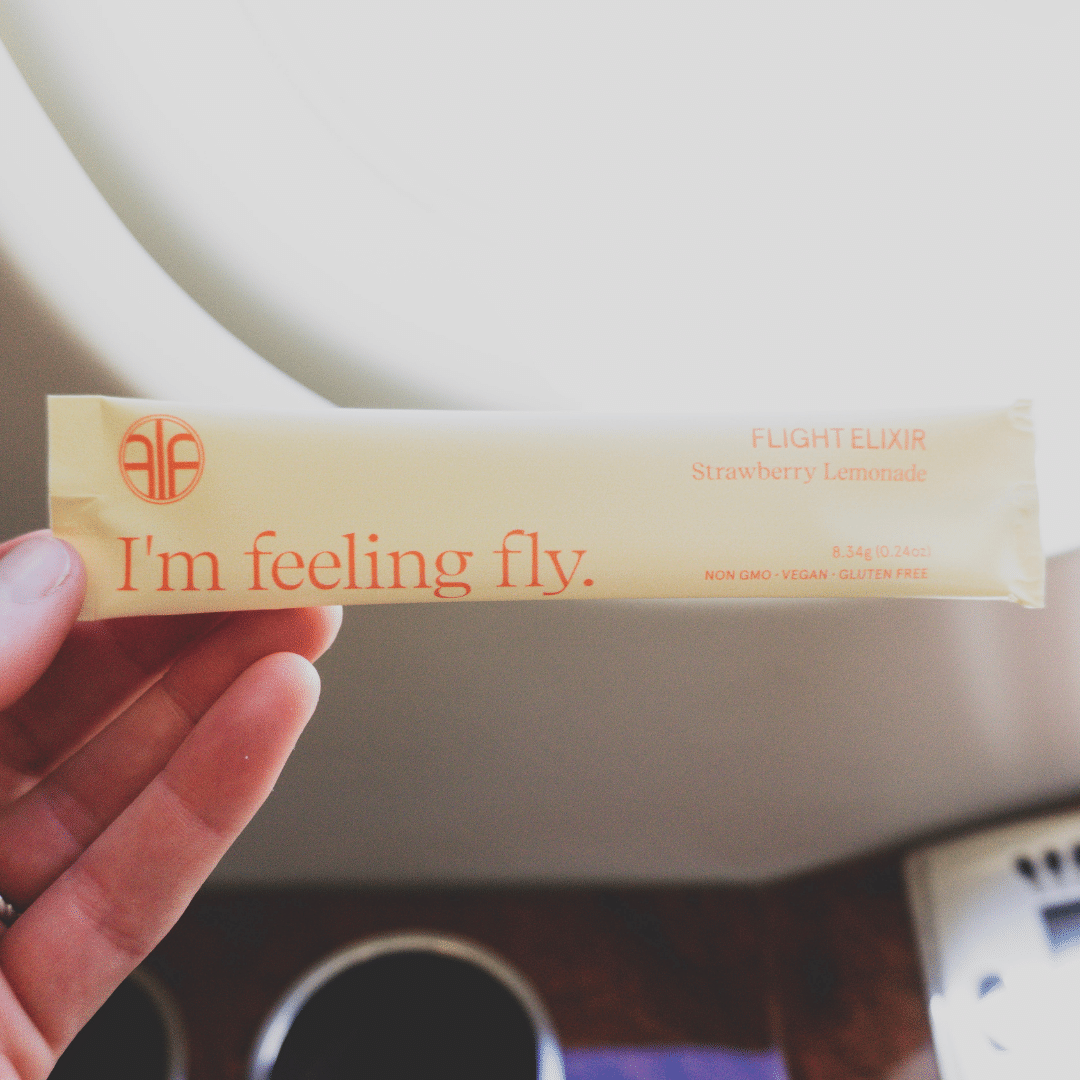 HOW MUCH DO I NEED?
For optimal results we recommend:
1 SACHET = 4 HOURS OF FLIGHT TIME
Here's an example
On an 8-hour flight from NYC to Paris you would drink 1 sachet at the beginning of the flight, and another sachet about halfway through the flight.


Customer Reviews
08/21/2023
Anonymous

Canada
5 stars
Amazing, such a difference to how I felt.
08/17/2023
Anonymous

Canada
Amazing Product!
I use Flight Fud every flight - even the short trips. Love the flavor and I feel great after my fights and after longer flights, jetlag is significantly reduced.
08/17/2023
Anonymous

United States
No jet lag!
We flew for 8 hours overnight and I drank the elixir as recommended. No jet lag. Did the same when we flew back….11 hours with no jet lag. It's got an odd taste and didn't dissolve well for me but it was worth it.
08/11/2023
Laurie

Canada
Smooth transition back to normal
I bought FlightFud on a recommendation. I was a bit sceptical to be honest. However, on my recent red eye flight returning from pacific time to eastern time I took the sachet of FlightFud. I managed a bit of sleep on the plane and fully expected to be exhausted on my return. However, I felt rested, not tired. I was able to slip back into my time zone without the dreaded jet lag or grogginess. There isn't any jittery high energy buzz either. Just a smooth transition back to normal. I highly recommend this for any travel.
07/07/2023
Ruth

United States
Great product
I just took a very early morning flight, and took 1 dose at boarding time and one on my layover. I finished my flight feeling great!
Nutritionist-Selected
Travel-Supporting Ingredients
FLIGHTFŪD VS OTHERS
Why thousands of travelers choose Flight Elixir over hydration drink mixes, jet lag remedies, and immune supplements.