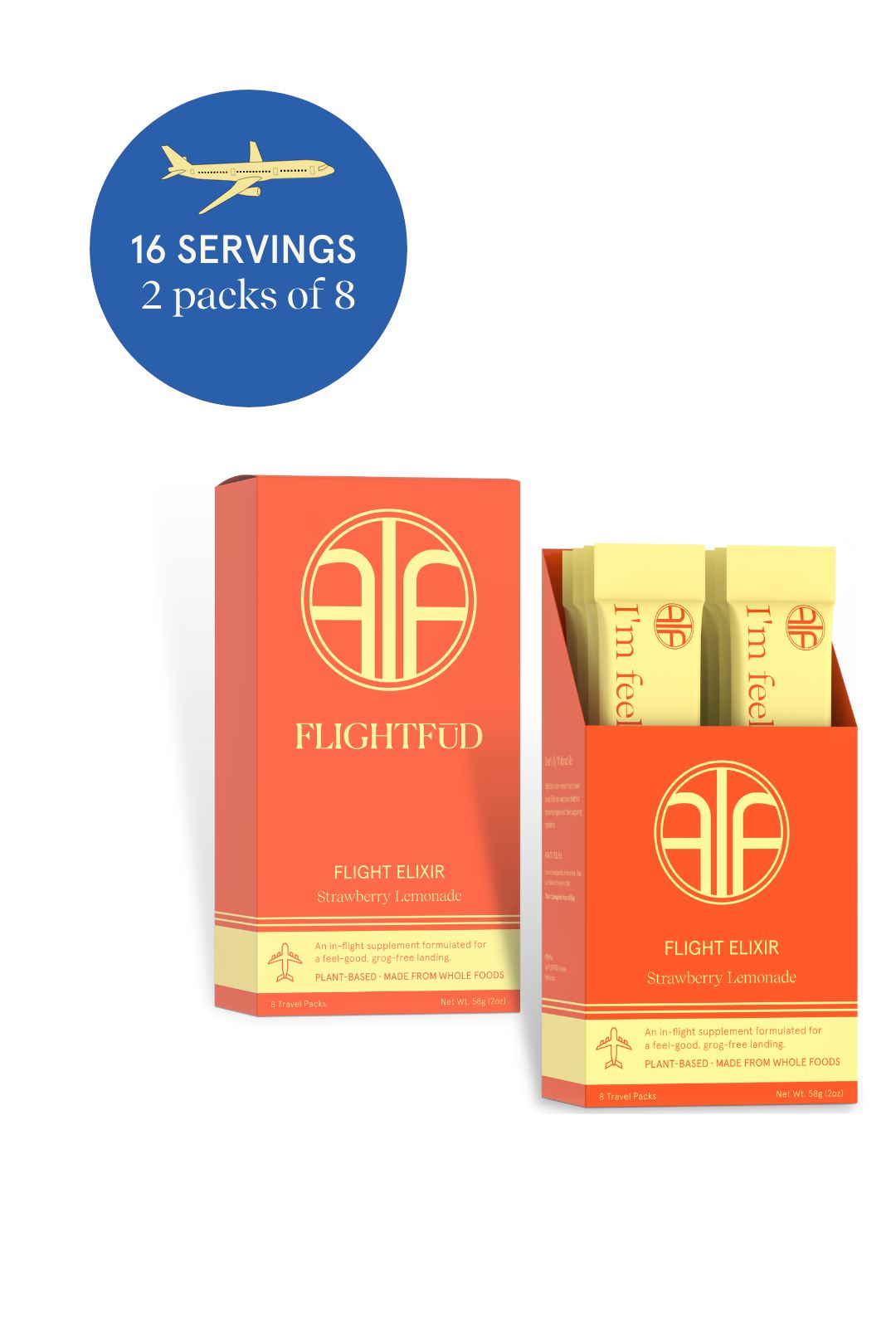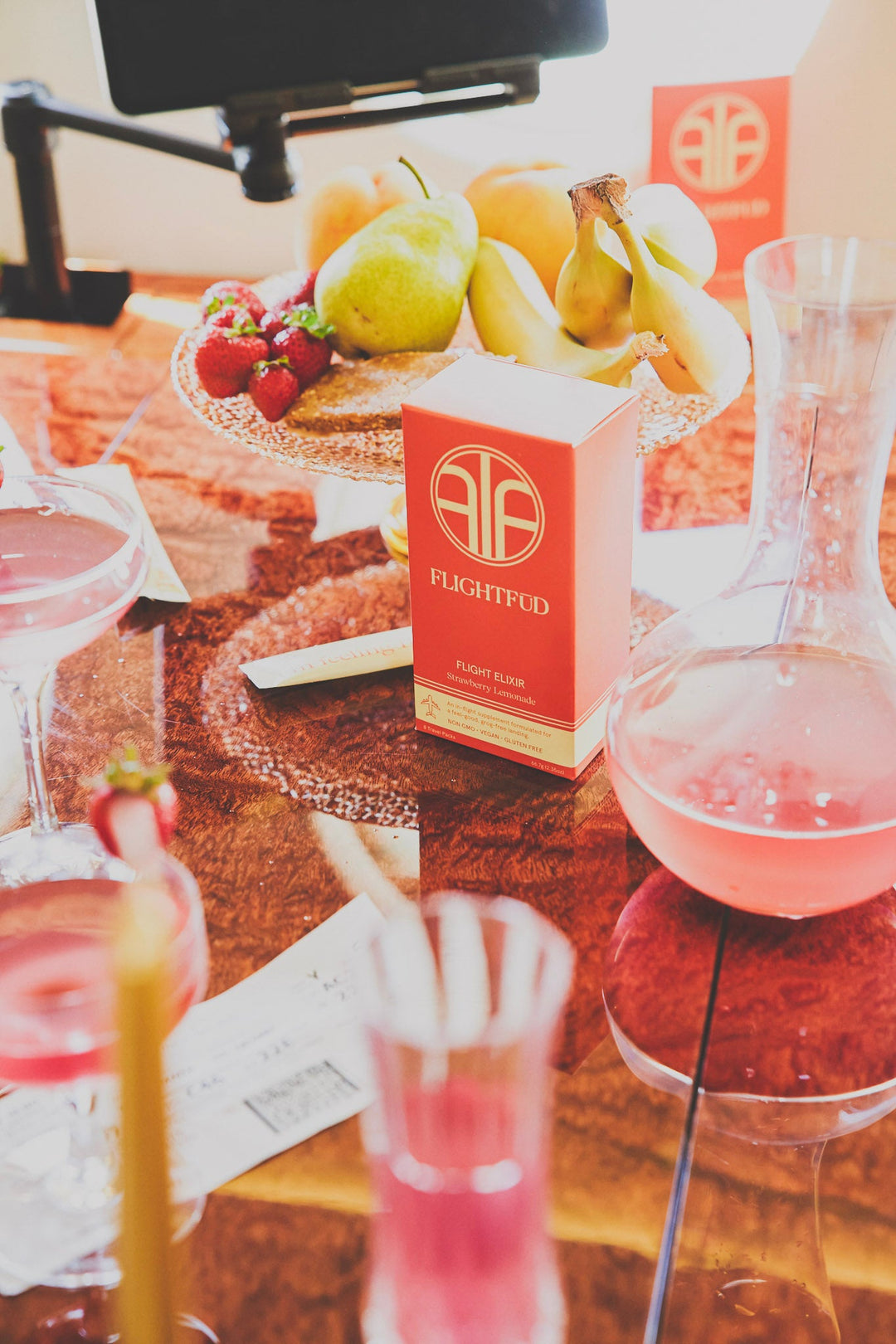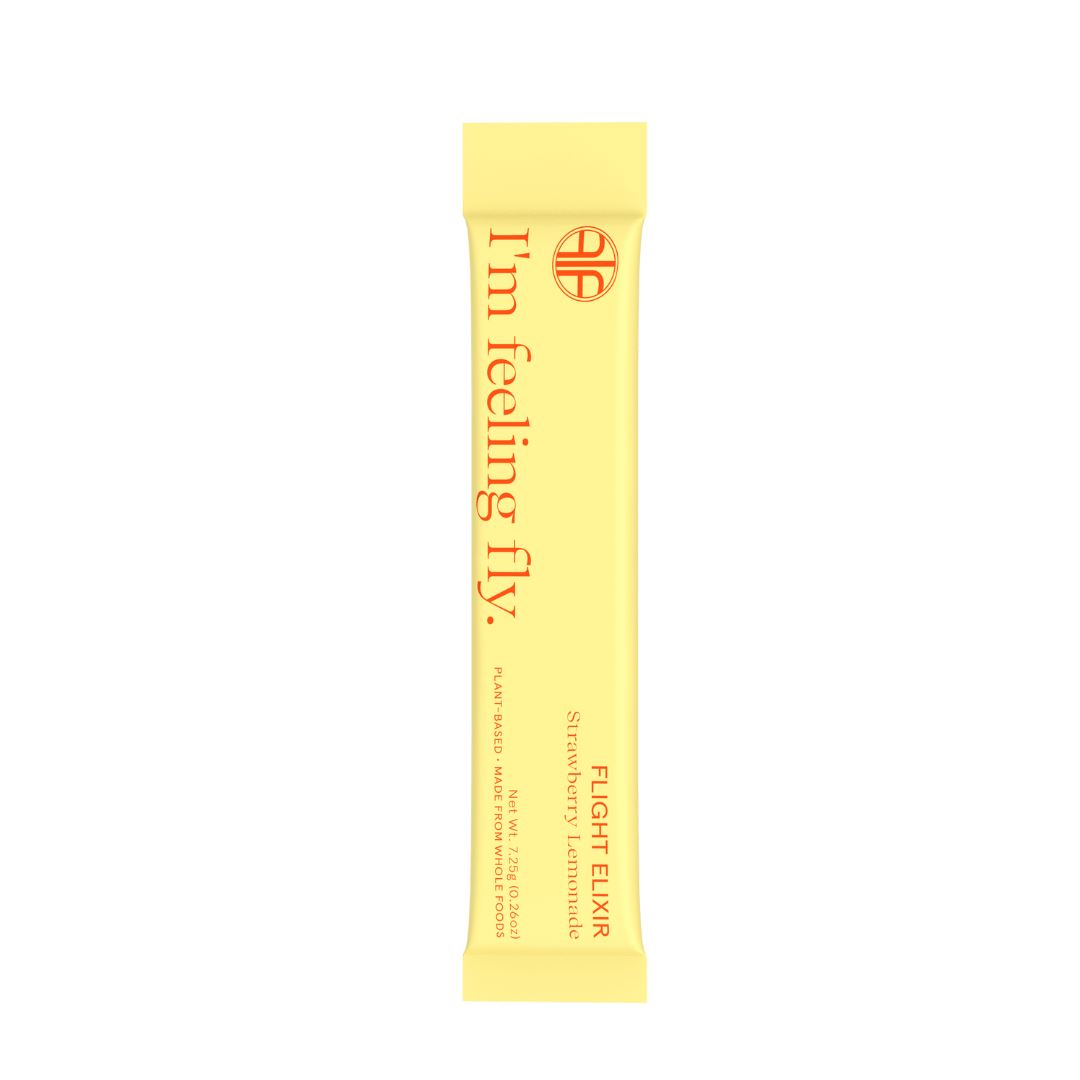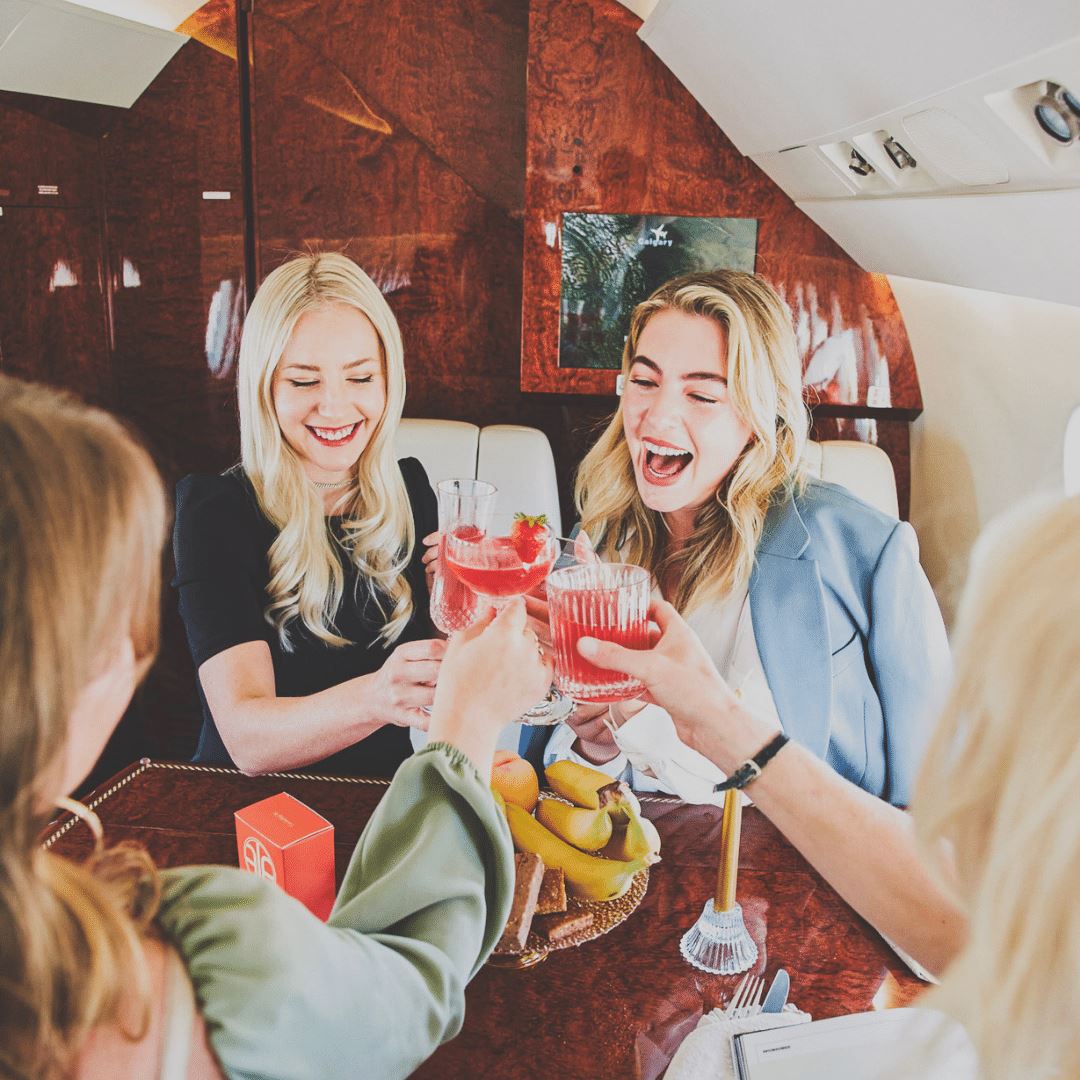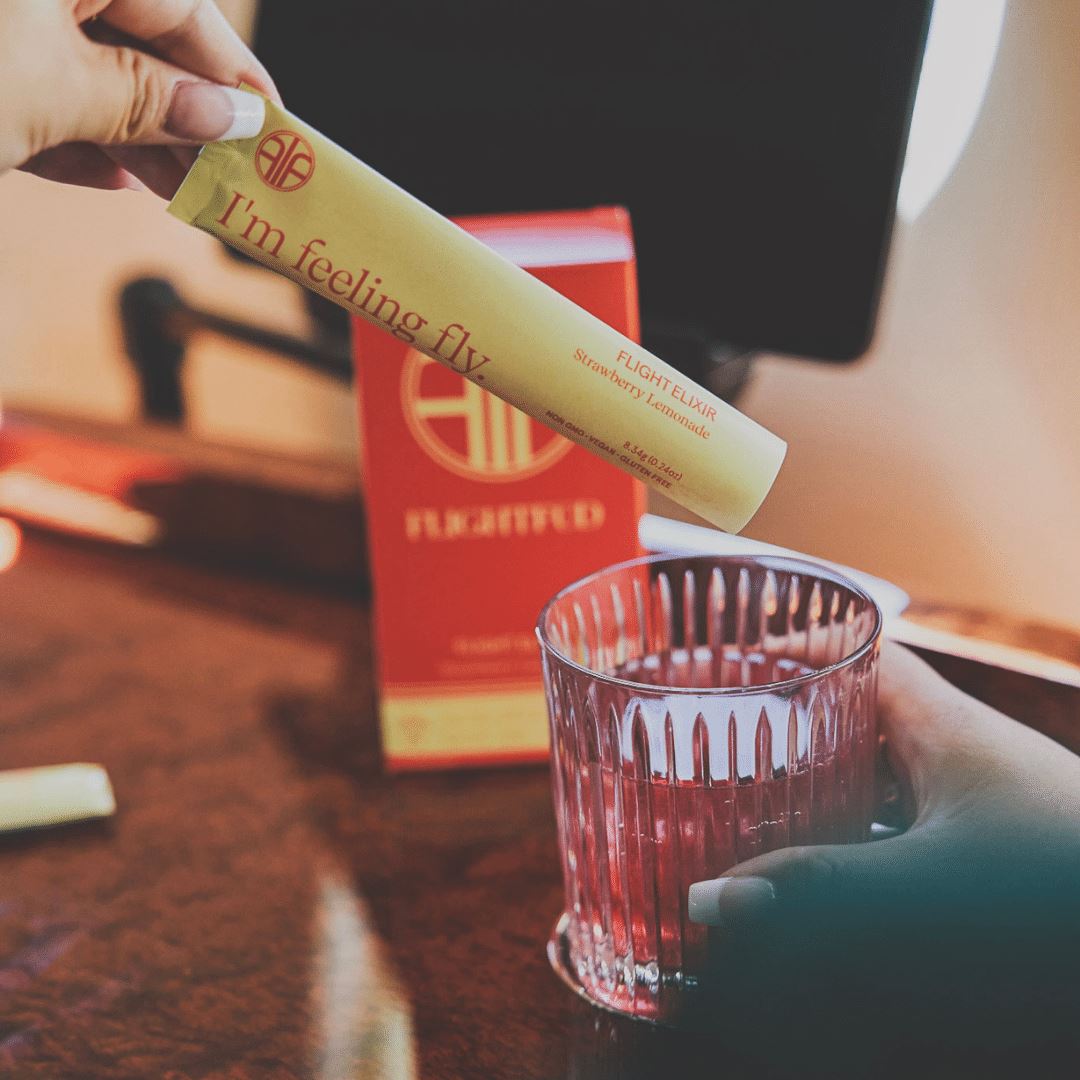 How to Use Flight Elixir
1. Pour 1 sachet of Flight Elixir into as much or as little water as you'd like.
2. Shake, shake, shake to mix.
3. Sit back, sip, and enjoy your flight.
*We recommend to drink 1 sachet for every 4 hours of flying.
HOW MUCH DO I NEED?
For optimal results we recommend:
1 SACHET = 4 HOURS OF FLIGHT TIME
Here's an example
On an 8-hour flight from NYC to Paris you would drink 1 sachet at the beginning of the flight, and another sachet about halfway through the flight.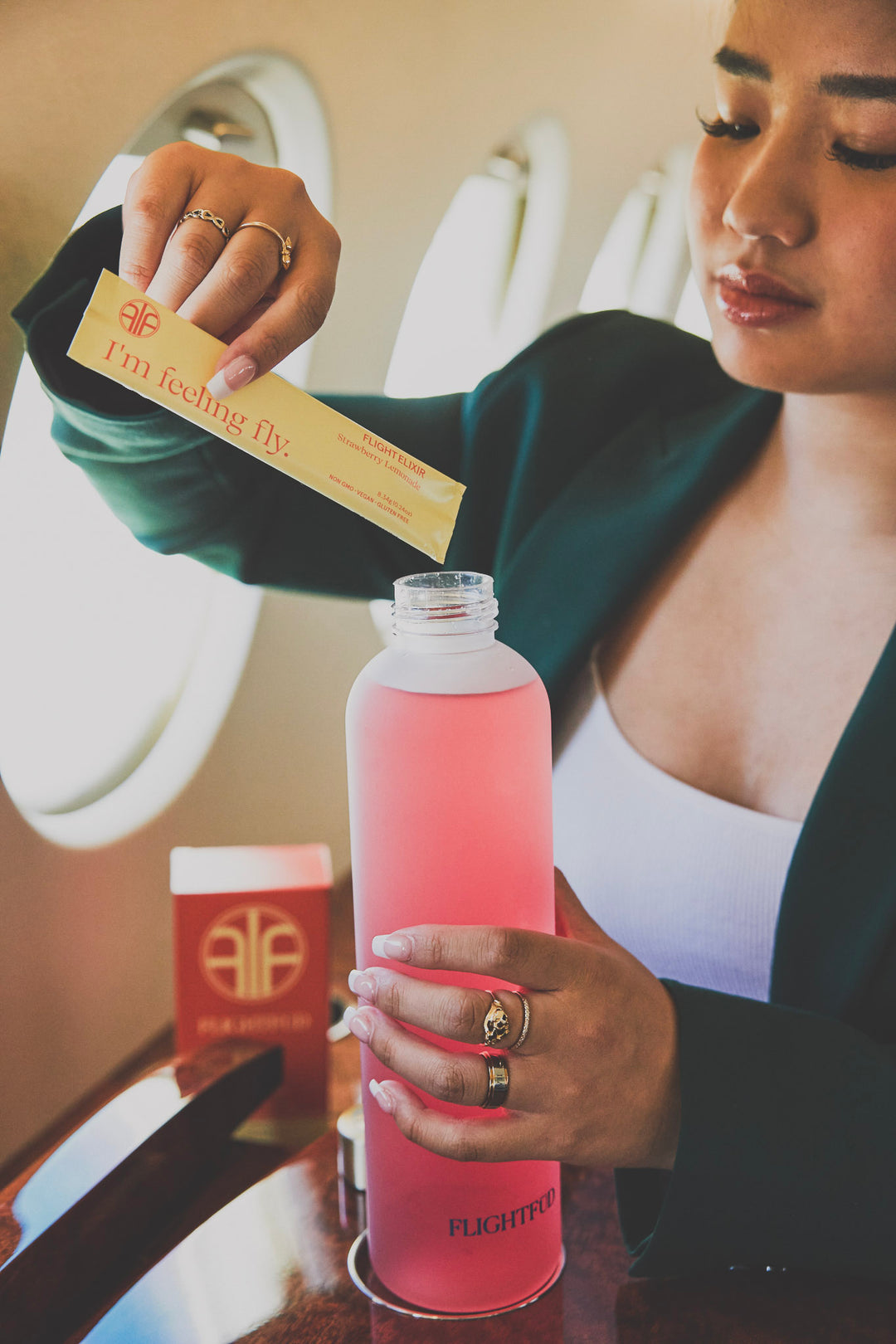 Customer Reviews
07/24/2023
Anonymous

Canada
Review
Haven't used it yet.
07/13/2023
Diane S.

Canada
Works really well!
After years of struggling for weeks after transatlantic journeys, something that really works.
07/12/2023
Anonymous

Canada
Really helps
I find that this product really helps my tummy bloat when flying. I feel so much better.
06/15/2023
Caroline K.

Canada
Will be buying again!
I am so happy with Flight Fud. I purchased this for my flight to the UK as I suffer really badly from jet lag. I followed their emailed instructions and it worked - no jet lag! I will definitely be buying this product when I fly again.
06/12/2023
Lisa N.

Canada
Arrived quickly!
Ordering online was easy and the shipment arrived very quickly. Looking forward to using the product on my flights at the end of the month.