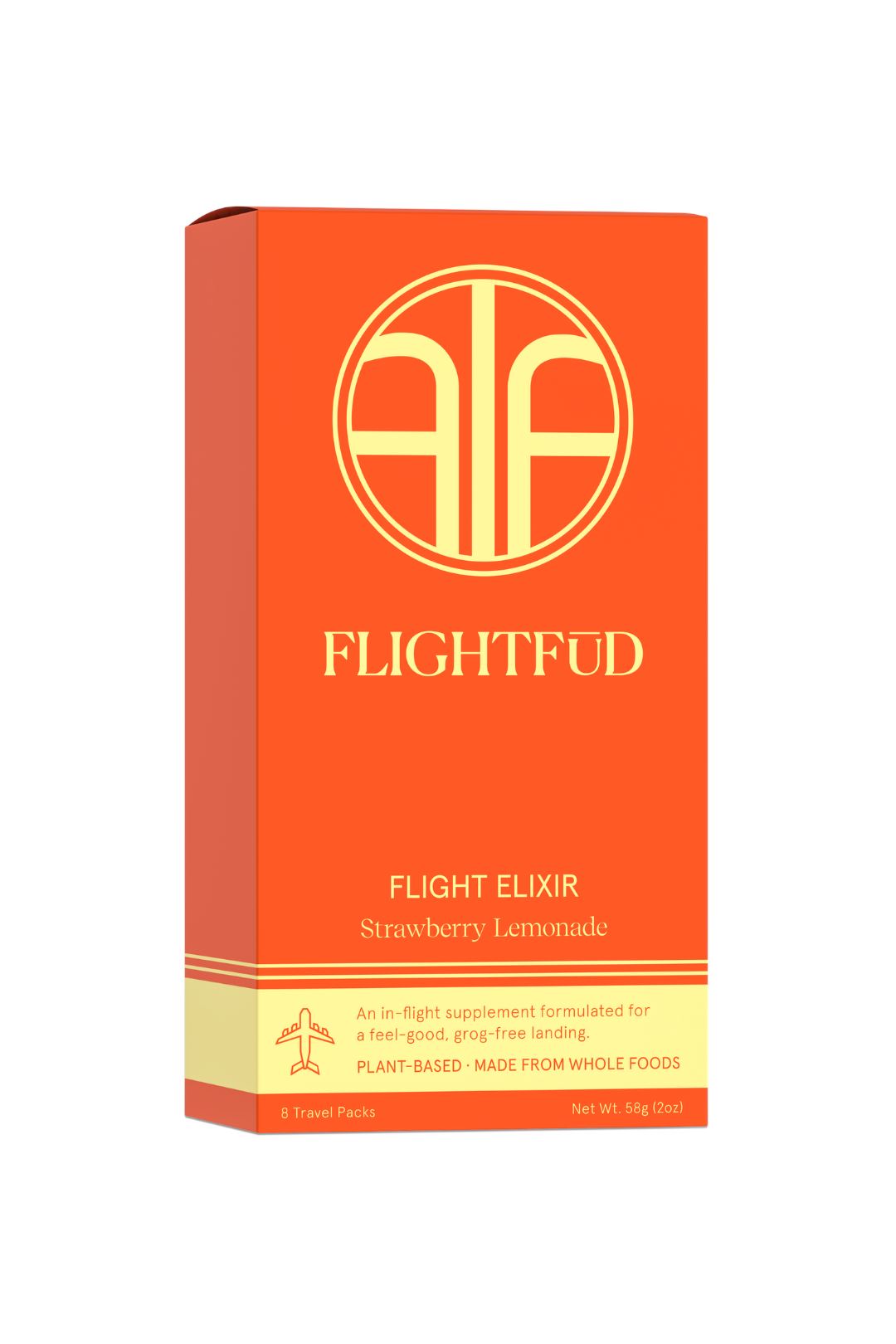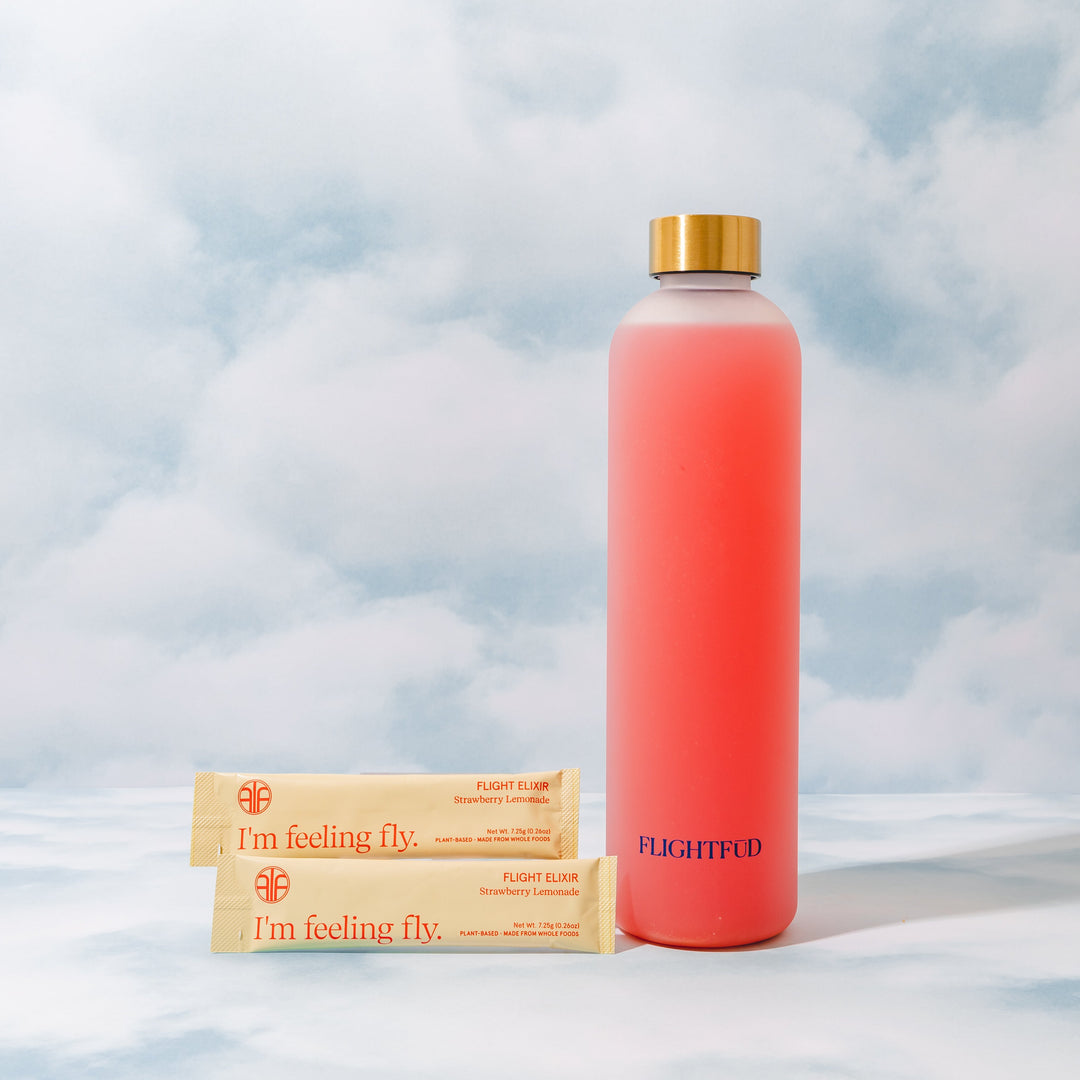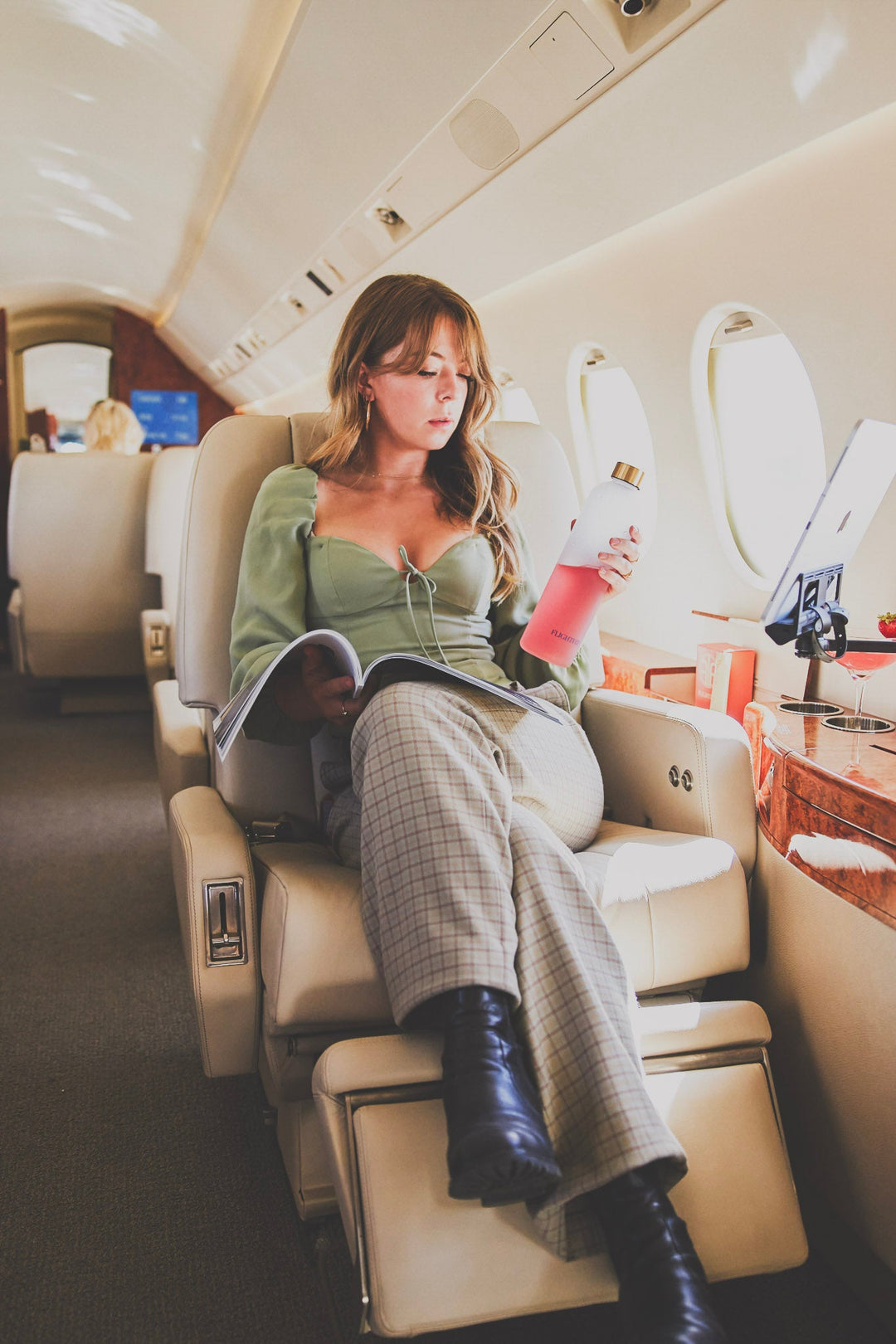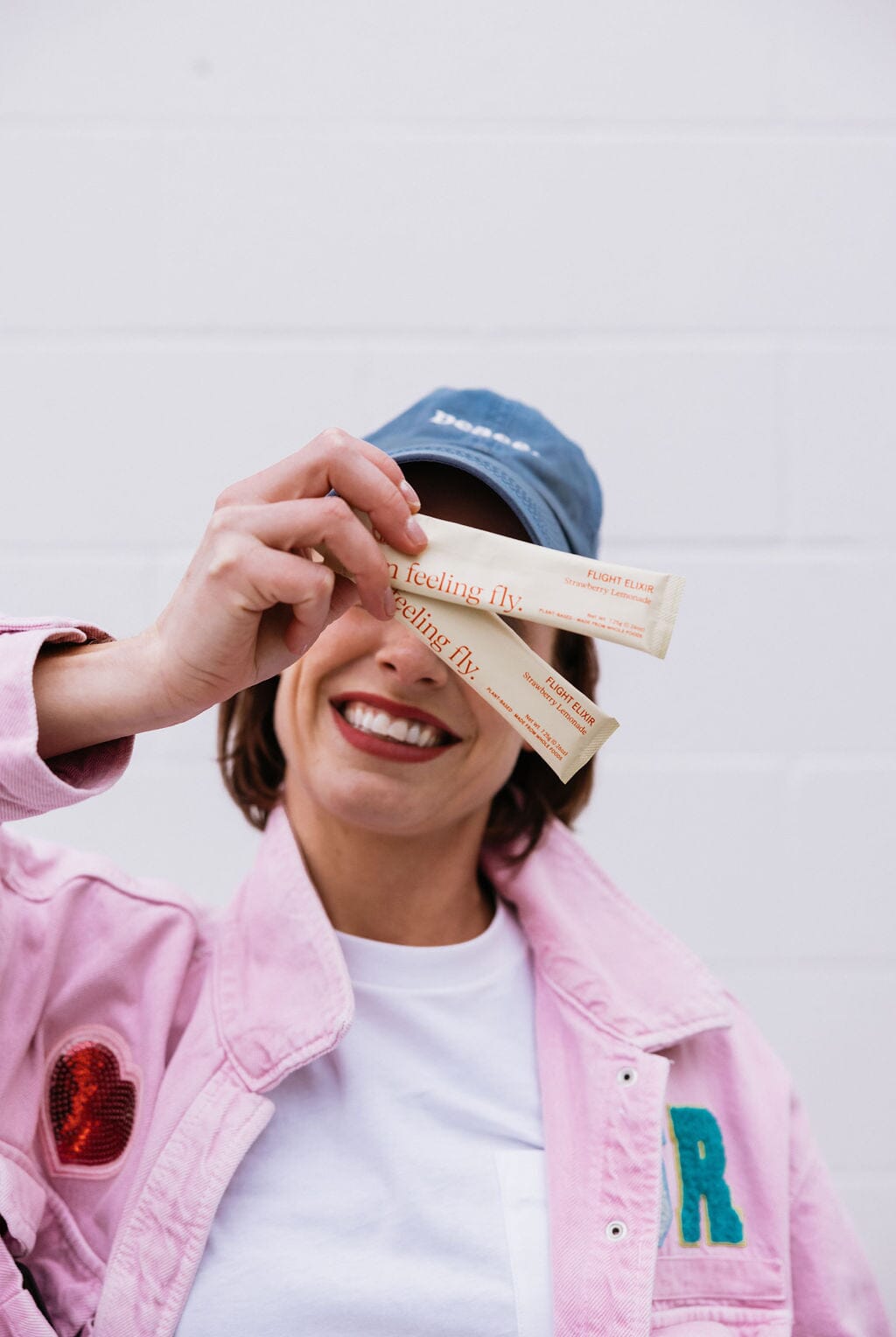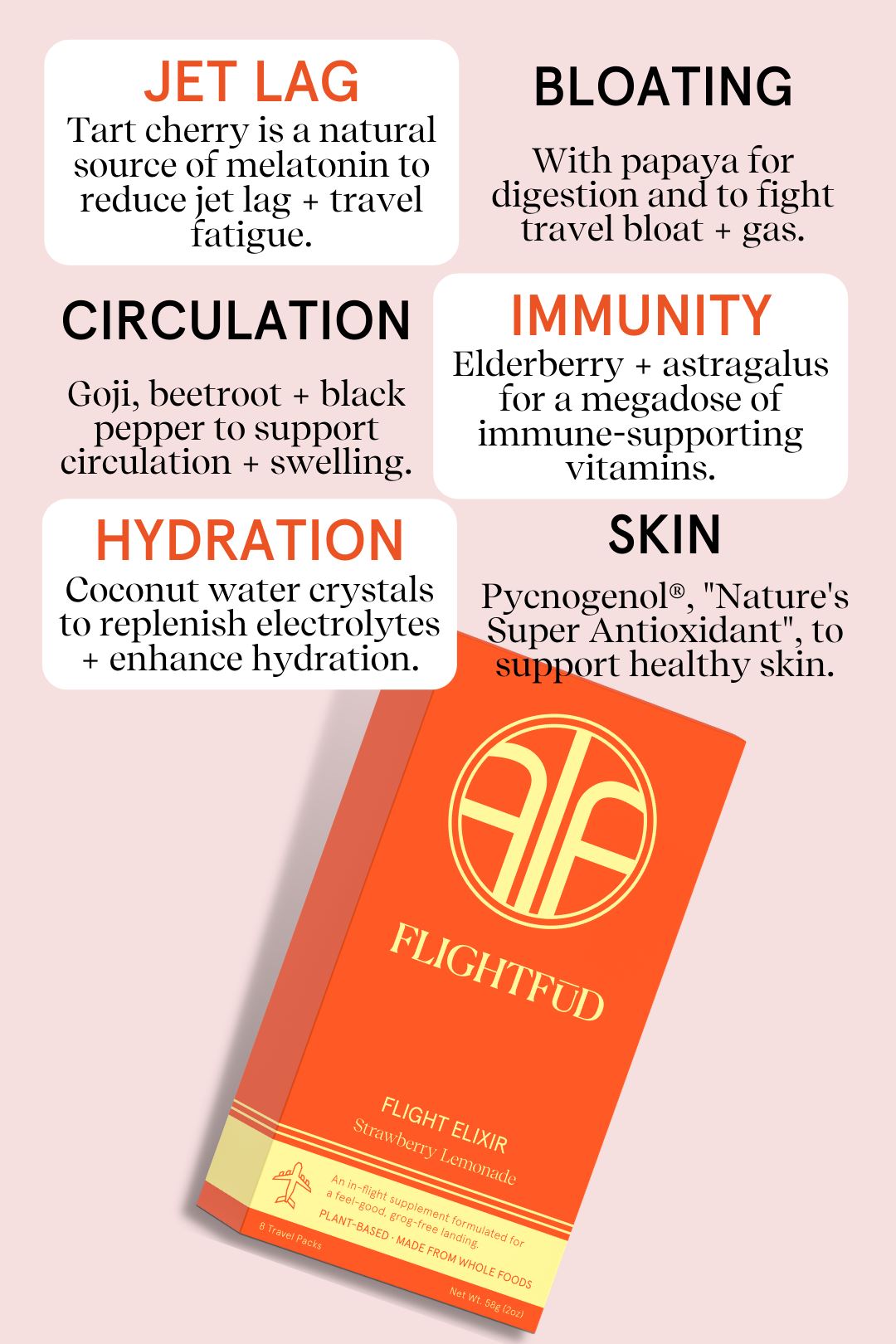 How to Use FLIGHT ELIXIR
1. Pour 1 sachet of Flight Elixir into as much or as little water as you'd like.
2. Shake, shake, shake to mix.
3. Sit back, sip, and enjoy your flight.
*We recommend to drink 1 sachet for every 4 hours of flying.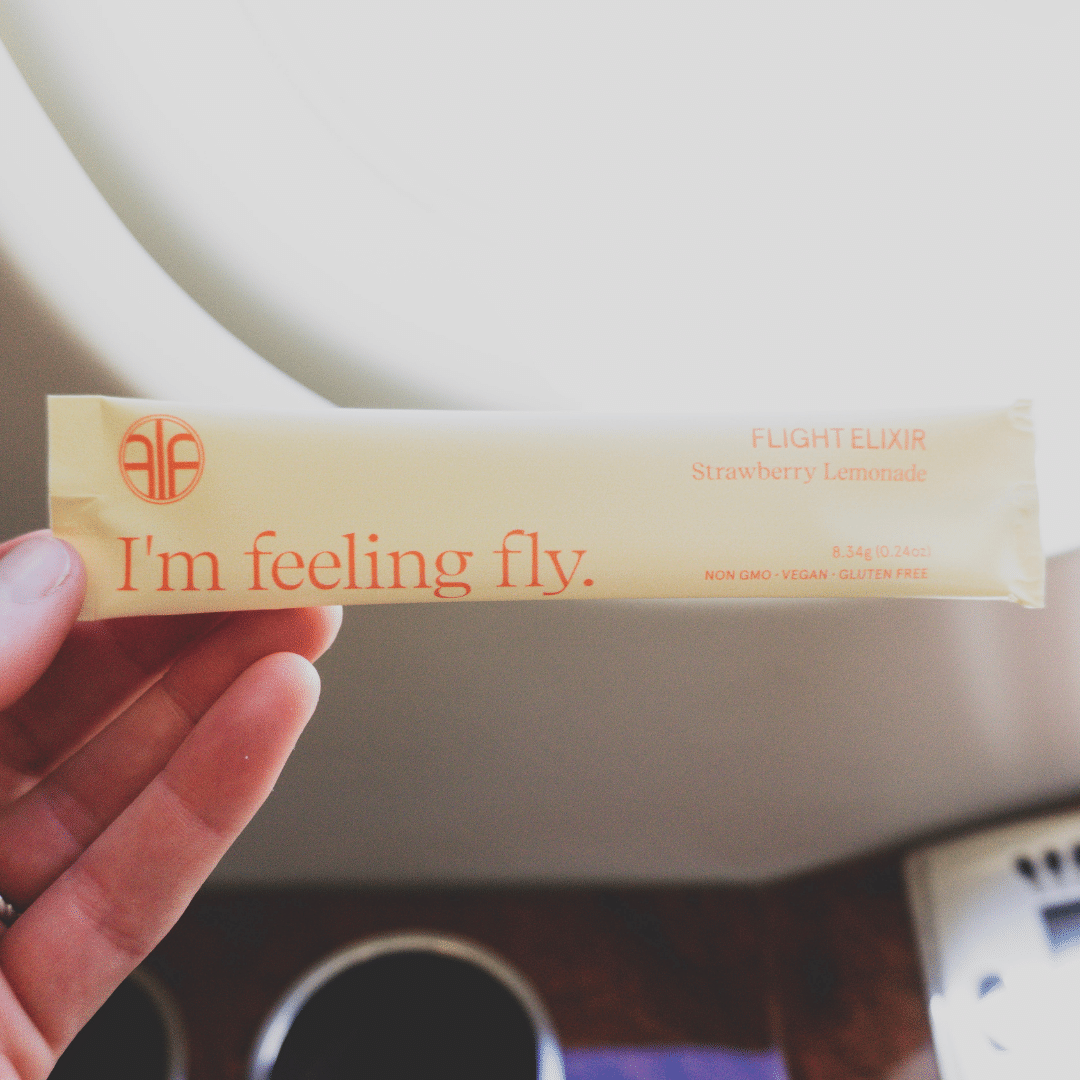 HOW MUCH DO I NEED?
For optimal results we recommend:
1 SACHET = 4 HOURS OF FLIGHT TIME
Here's an example
On an 8-hour flight from NYC to Paris you would drink 1 sachet at the beginning of the flight, and another sachet about halfway through the flight.


Customer Reviews
09/25/2023
Anonymous

Canada
Partially satisfied
It worked really well on my way to Europe, but upon my arrival back home, the first day and a half I was good, but then real jetlag set in and knocked me hard for a week which was difficult to handle while working. I was hoping by using your product that my experience in dealing with jetlag would be different than my times before using other products. The ing. in your product are very good, so I'm happy about that. The cost was much higher than any other product i'd used, so I was hoping the good results would surpass the other products.
09/07/2023
Sheri S.

Canada
Worth a try
I like the natural ingredients and the taste. I have noticed improvements in our jet lag symptoms.
08/21/2023
Anonymous

Canada
5 stars
Amazing, such a difference to how I felt.
08/17/2023
Anonymous

Canada
Amazing Product!
I use Flight Fud every flight - even the short trips. Love the flavor and I feel great after my fights and after longer flights, jetlag is significantly reduced.
08/17/2023
Anonymous

United States
No jet lag!
We flew for 8 hours overnight and I drank the elixir as recommended. No jet lag. Did the same when we flew back….11 hours with no jet lag. It's got an odd taste and didn't dissolve well for me but it was worth it.
Nutritionist-Selected
Travel-Supporting Ingredients
FLIGHTFŪD VS OTHERS
Why thousands of travelers choose Flight Elixir over hydration drink mixes, jet lag remedies, and immune supplements.