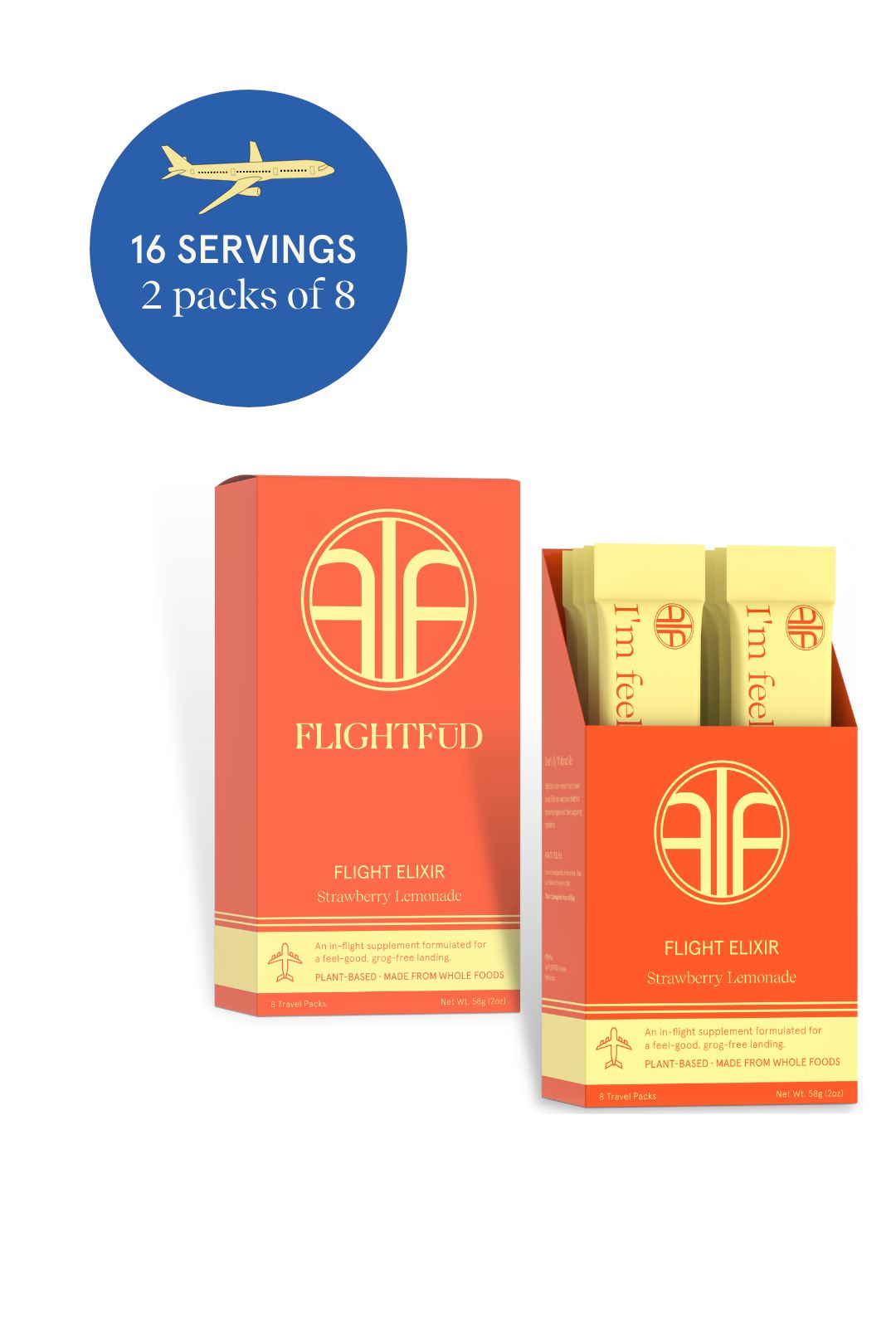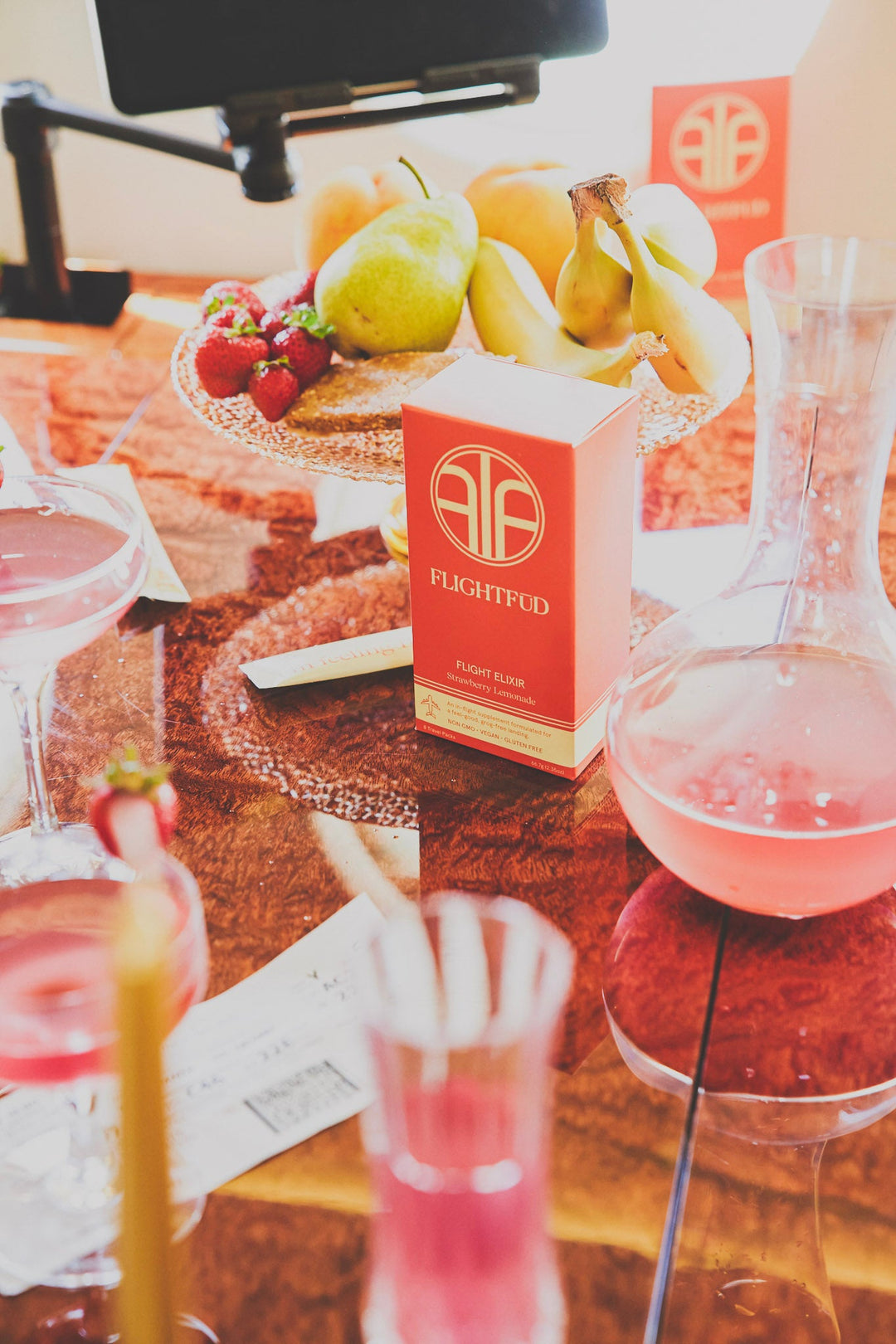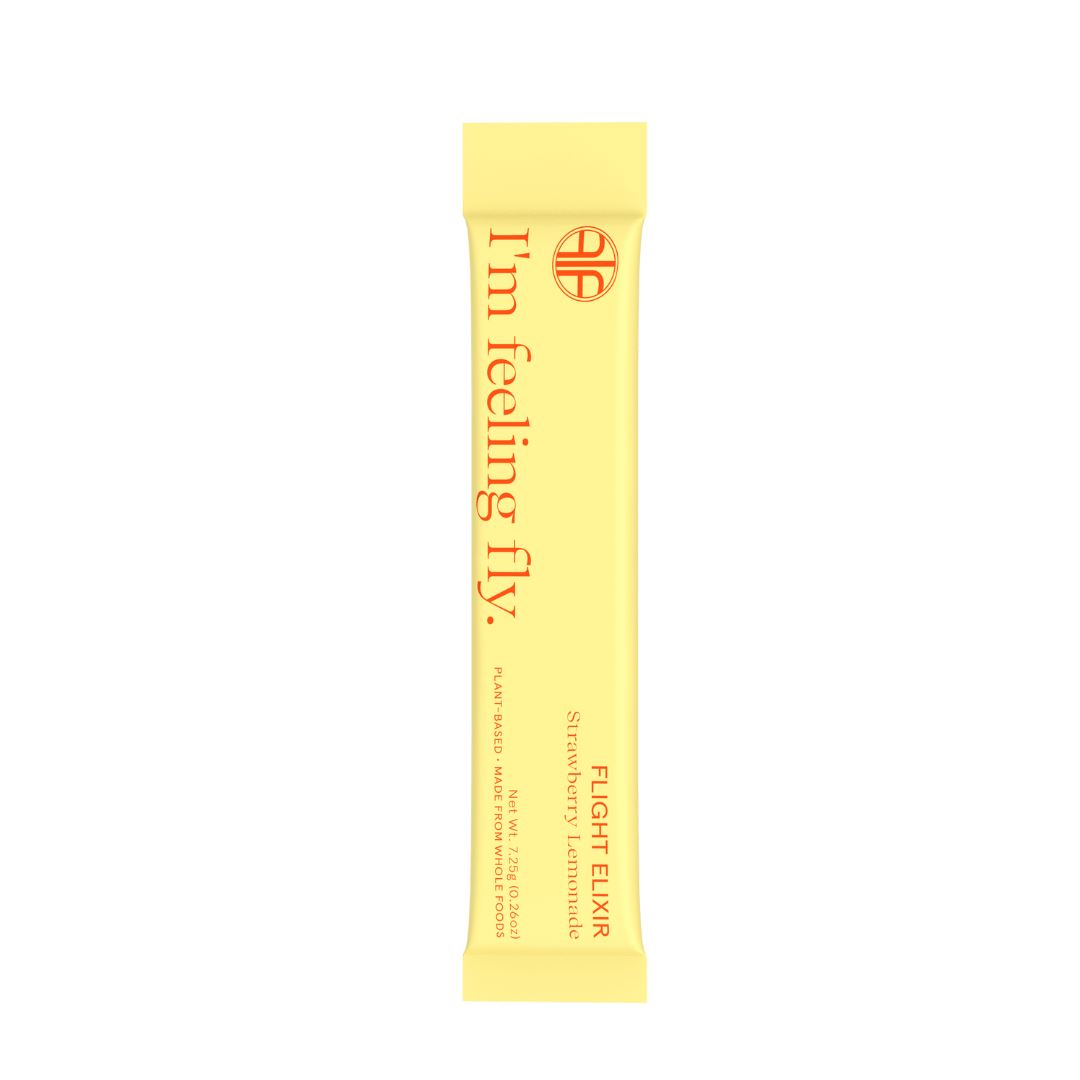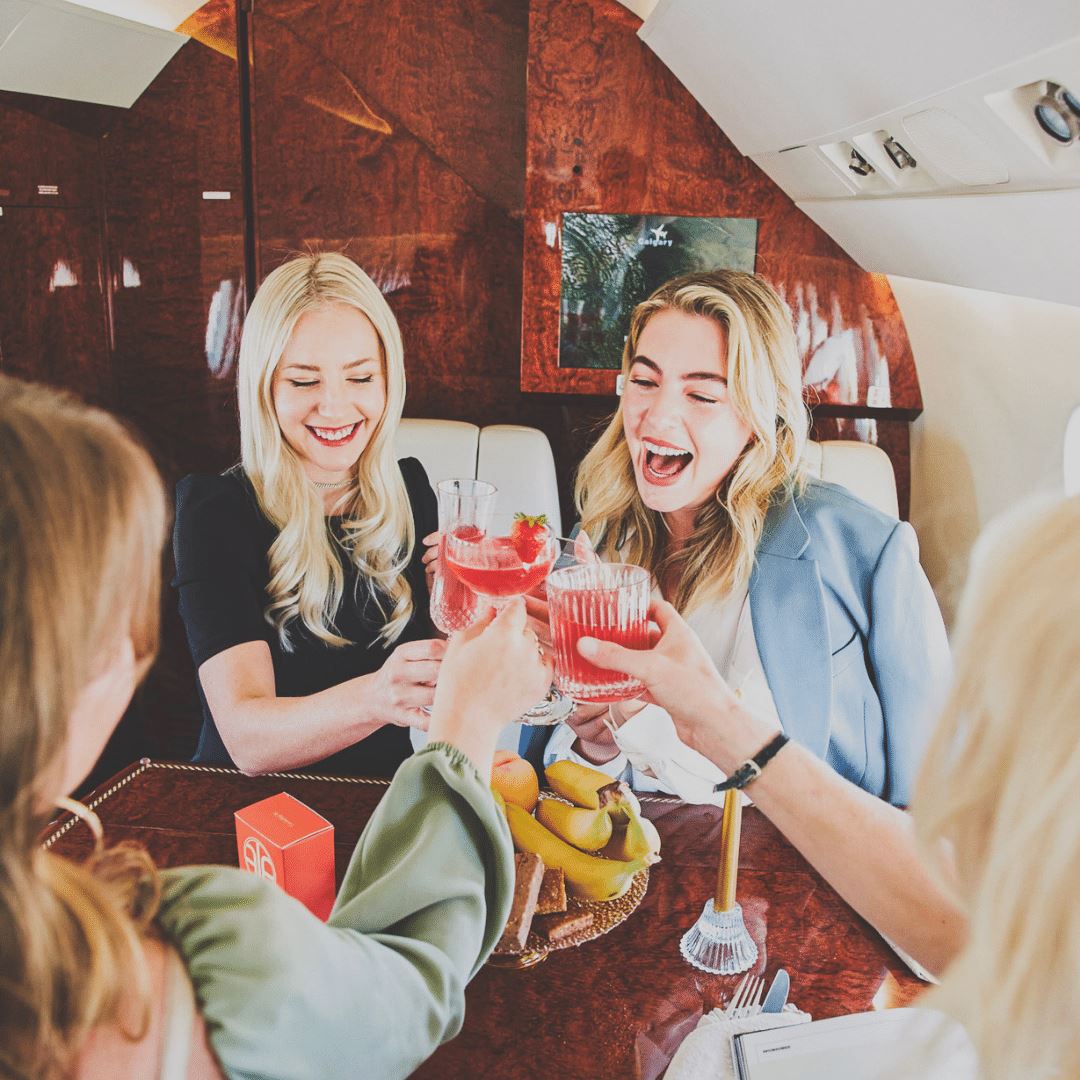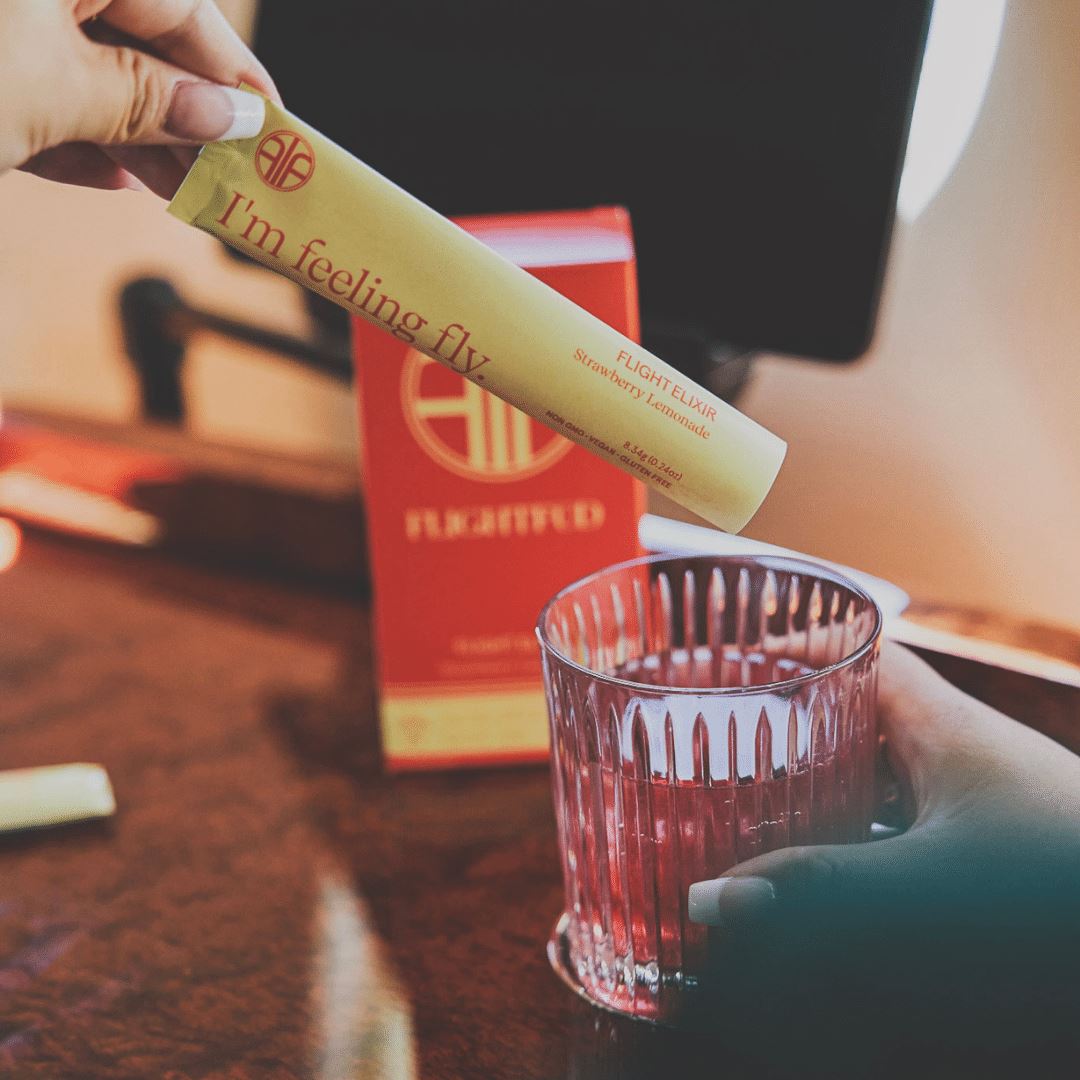 How to Use Flight Elixir
1. Pour 1 sachet of Flight Elixir into as much or as little water as you'd like.
2. Shake, shake, shake to mix.
3. Sit back, sip, and enjoy your flight.
*We recommend to drink 1 sachet for every 4 hours of flying.
HOW MUCH DO I NEED?
For optimal results we recommend:
1 SACHET = 4 HOURS OF FLIGHT TIME
Here's an example
On an 8-hour flight from NYC to Paris you would drink 1 sachet at the beginning of the flight, and another sachet about halfway through the flight.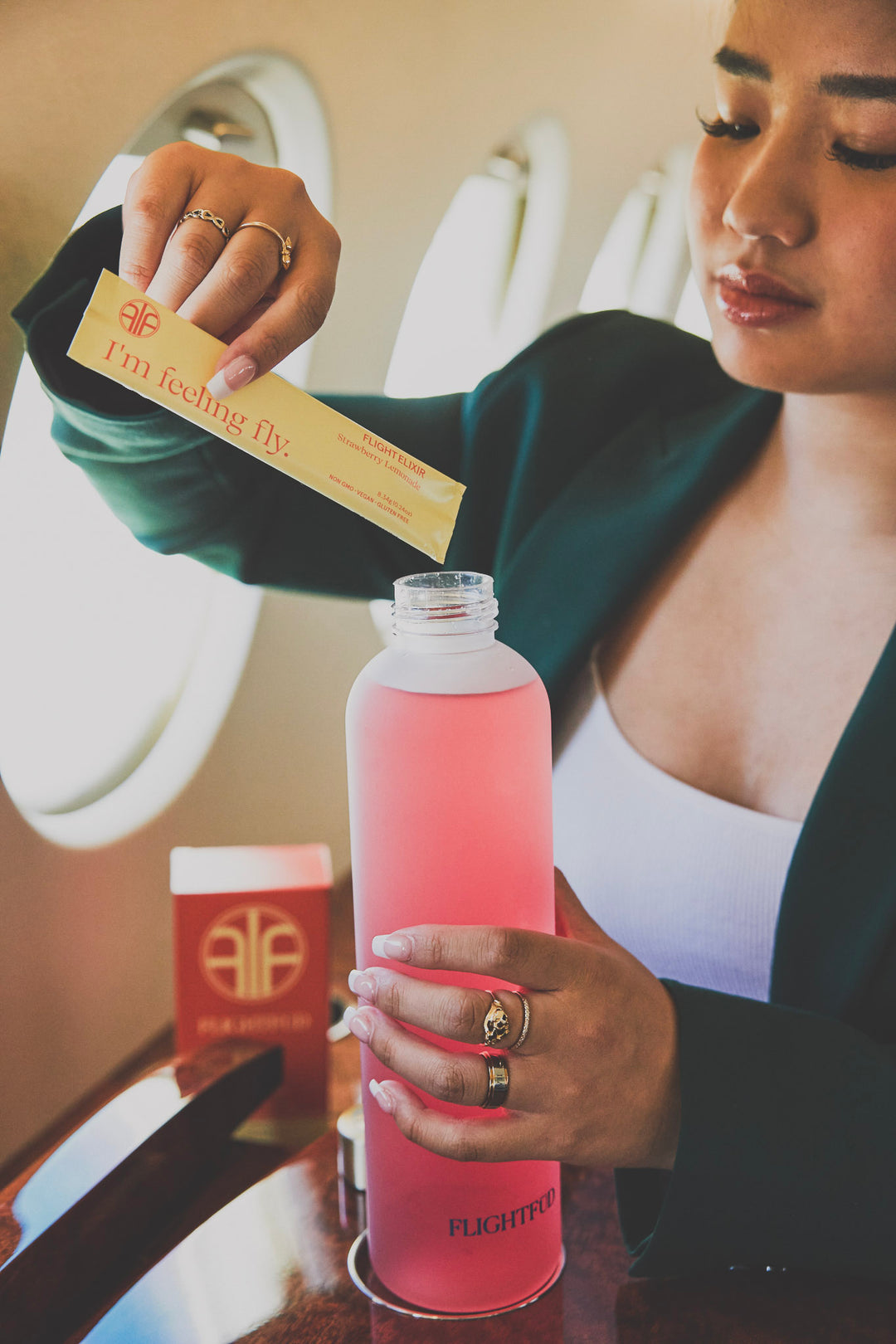 Customer Reviews
03/10/2023
Lisa B.

Canada
Amazing product and service
03/09/2023
Anonymous

Canada
Worth it!
Always feel very bloated and lethargic after flying but this helped immensely!
03/09/2023
Anonymous

United States
Better than I thought
The flavor is subtle and adds a nice taste to hydrating which is so important when flying. Shared a packet with my daughter and she's sold also!
03/05/2023
Joelle P.

Canada
I don't fly without it!!
I have been using Flight Fūd for three years now… As a Flight Attendant I know just how important it is to stay hydrated and to fight free radicals! The not-too-sweet flavour is just as refreshing today as when I started drinking it three years ago. I also love supporting a woman-based business and a product that was co-created by a Flight Attendant. Try it for yourself and see!
03/01/2023
Vivian

Canada
Amazing product!
I have been taking this since last Simmer when my family and I started to travel again. I usually have an upset bloated feeling at the end of flights, but with FlightFud I didn't have that feeling. At first I thought it was all in my head….. But now after 6 trips… It really is the FlightFud!! I live in Canada and it ships super fast as well!! Well done!!